HANAKO - Das Leben einer japanischen Tänzerin in Europa
213x300mm
double booklet of 18pages, 34pages and cover (2022)

Berthold Leibinger Comic book Award 2023 Finalist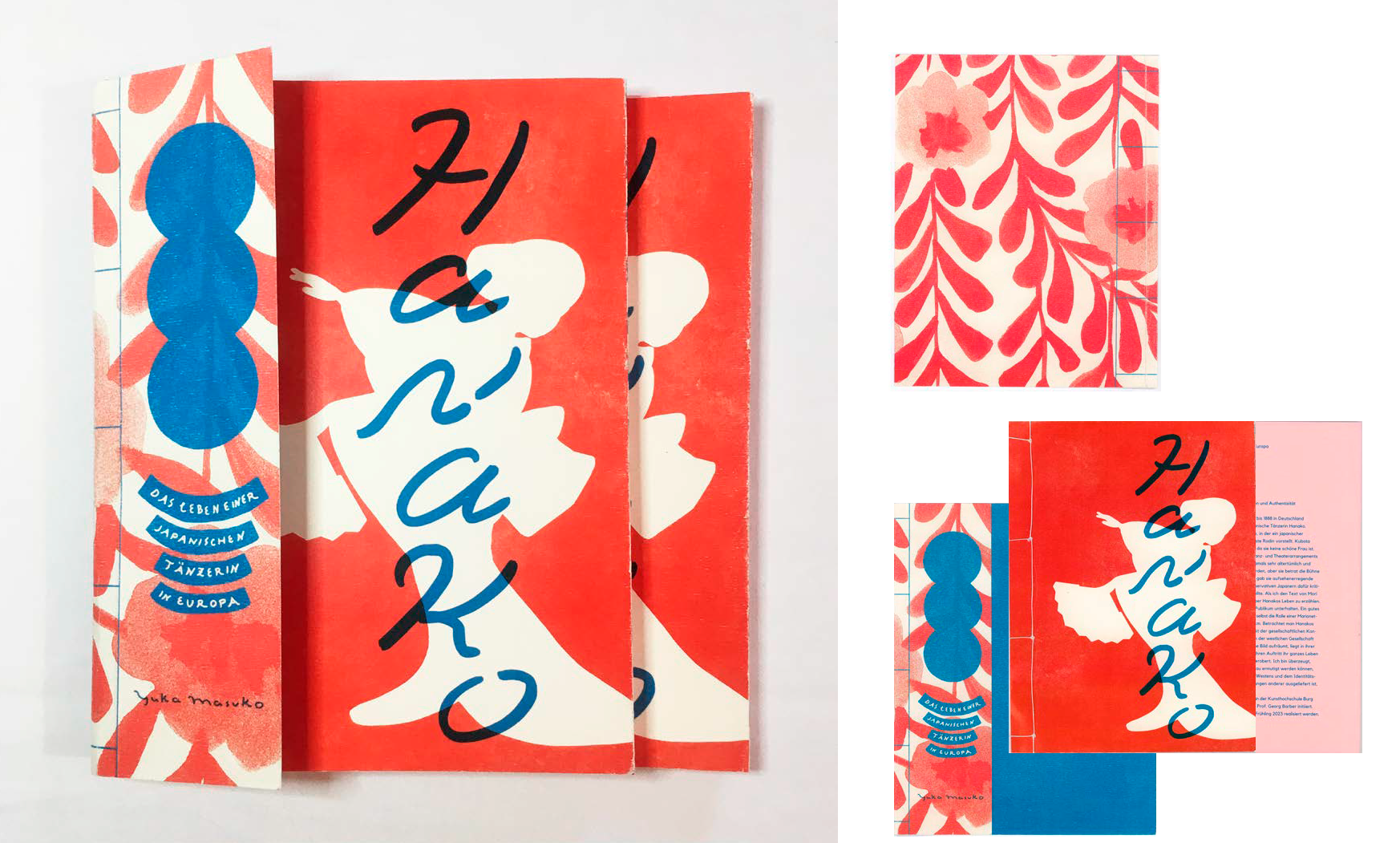 The graphic novel reflects my own experiences as a Japanese immigrant to the real life of the woman who, as an actress and dancer, brought Kabuki theatre to a European audience between 1902 and 1921.
Hanako's encounter with Auguste Rodin, who depicted her in the largest of his sculpture cycles in the form of face masks, portraits and busts, had a lasting effect.
Over this narrative, which is characterised by exoticism and Japonism, I used an unagitated and discreetly coloured pictorial language that reflects Japanese traditions, to highlight currently pressing questions about interculturality, foreignness and discrimination.